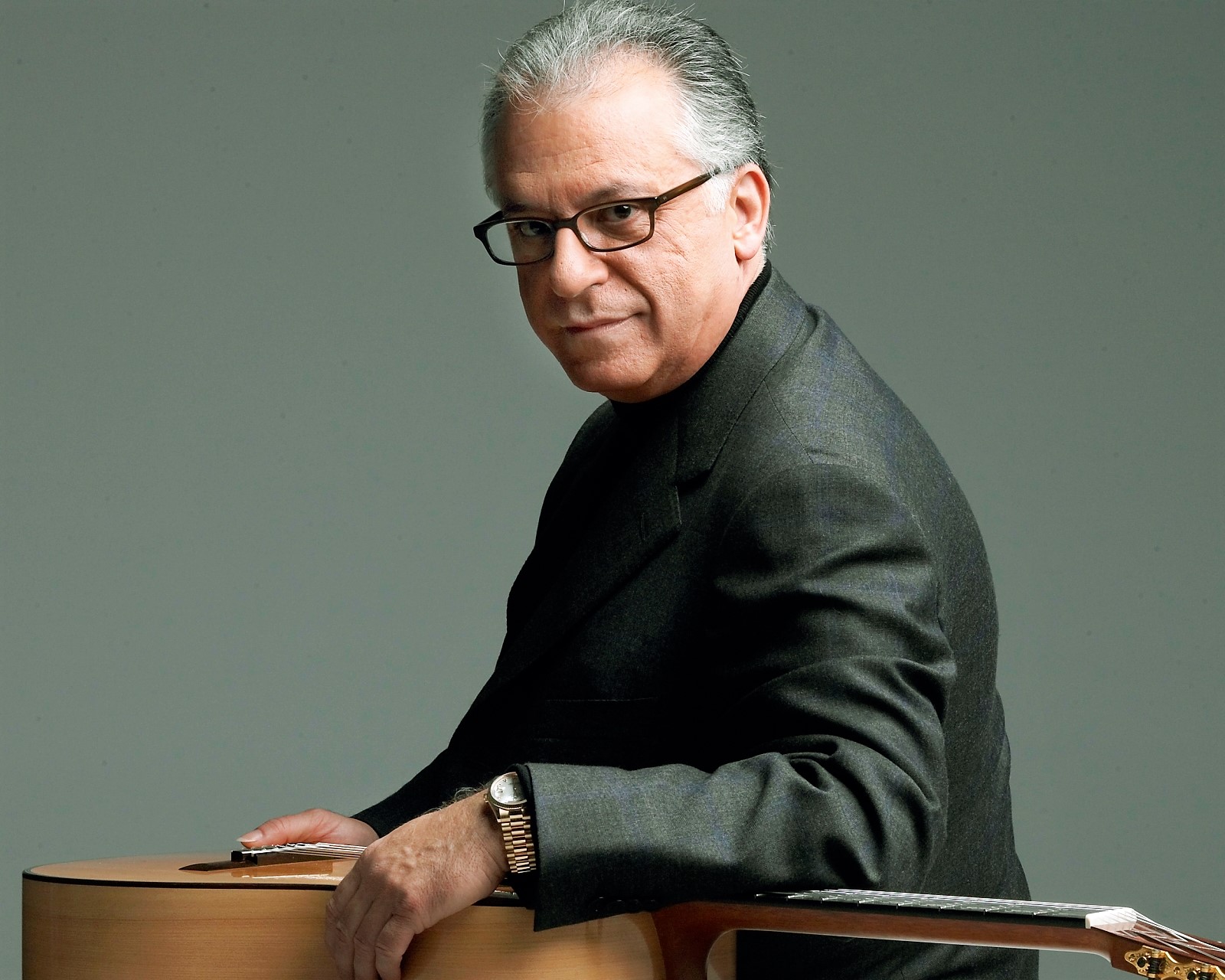 06 May

Concierto de Aranjuez
70 Aniversario
PEPE ROMERO
60 Aniversario
ANNAPOLIS SYMPHONY ORCHESTRA
There is nothing that can elevate a composer's music more than having the chance to hear it from that composer's fetish performer. An interpreter to whom he dedicated a large part of his work for guitar and who is, moreover, number 1 on Spanish guitar since the death of Andres Segovia: Maestro Pepe Romero.
Pepe Romero has been and is, during his 70-year career that is being celebrated on this tour, the performer who has played the Concierto de Aranjuez the most on hundreds of occasions with the most important international orchestras (where the guitar had never been before) and under the direction of the best batons.
The Annapolis Symphony Orchestra (Maryland, USA) is one of the most prestigious professional orchestras in the United States, which, under the direction of its owner, the Spanish Maestro Jose Luis Novo celebrates 60 years since its foundation with this tour of Spain.
Perform in Spain proudly presents this concert tour this July 2022 with concerts in the top concert halls in Spain, such as Auditorio Nacional de Música in Madrid on July 8th, the Auditorio de Zaragoza on July 10th, Les Arts Reina Sofia on July 12th and the closing concert at the Auditorio Manuel de Falla in Granada during the Granada International Guitar Festival on July 14th.
Madrid, Zaragoza, Valencia, and Granada will have the opportunity to enjoy the most beloved Spanish music in the world by its best performer. A unique opportunity.
"El Mejor Guitarrista del Mundo"
THE NEW YORK TIMES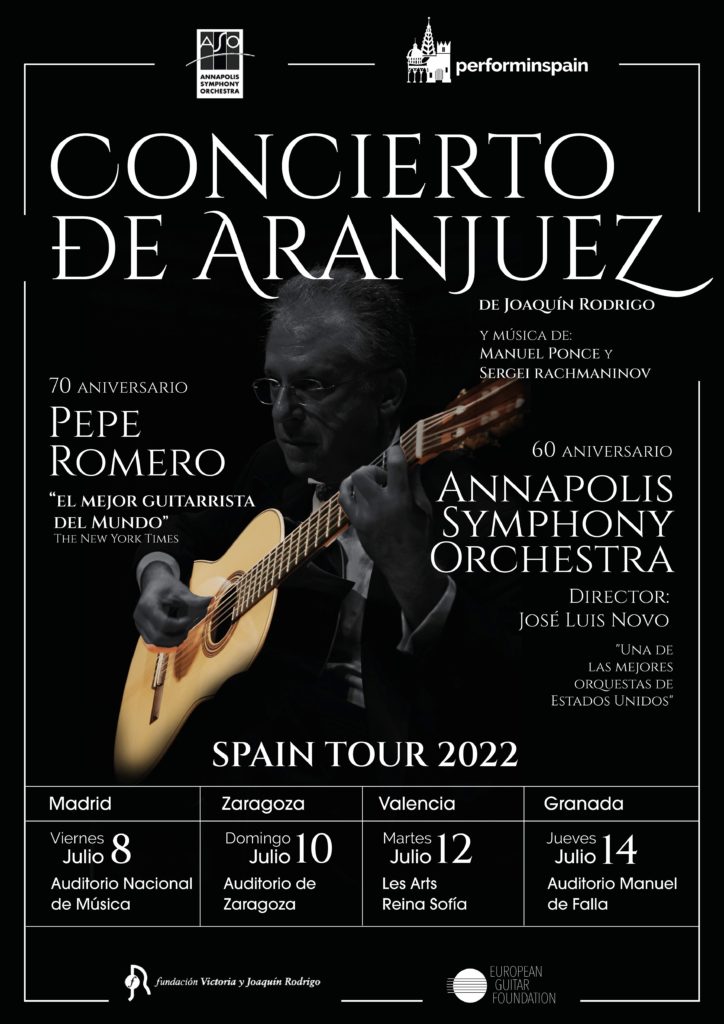 SPAIN TOUR  JULIO -2022  |  CONCIERTOS